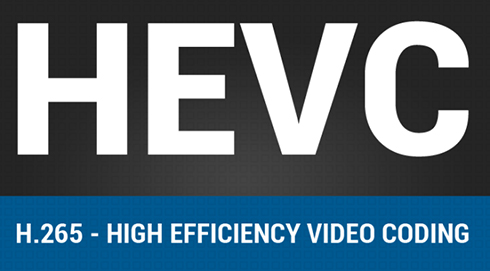 10 Things You Need to Know About HEVC (H.265)
HEVC is the secret to 4K streaming success.
So it seems like 4k is here to stay….but how in the world is your computer supposed to playback (or edit) 4k footage? The answer is HEVC.
HEVC is a new codec that has been growing in popularity since it's recent unveil. It has proven to be faster and much more efficient than H.264 and in a few years there's a good chance we're all going to be using it. Here are a few things you need to know about HEVC:
High Efficiency Video Coding (HEVC) is a video compression format that succeeds H.264 and AVC HD.
HEVC is also known as H.265.
It can support 4k resolutions up to 8192 x 4320.
Netflix will begin using HEVC to stream 4k content later this year.
Amazon is shooting it's original programming in HEVC 4k (a) for online streaming.
Broadcast companies won't be able to stream HEVC 4K content for a several years.
File sizes are about 50% smaller using H.265 than using H.264.
Recent studies say (b) HEVC is visually superior than H264.
A download speed of 15Mbps is recommended to stream HEVC 4K content (c).
You can try encoding in HVEC today by downloading the free DivX encoding software.

Photo credit: SlowMotionCameras 
For more info check out these HEVC resources:
a. Toms Guide: HEVC Explained 
b. Evaluation of HEVC Video Compression
c. Daily Tech: Netflix to Stream via HEVC