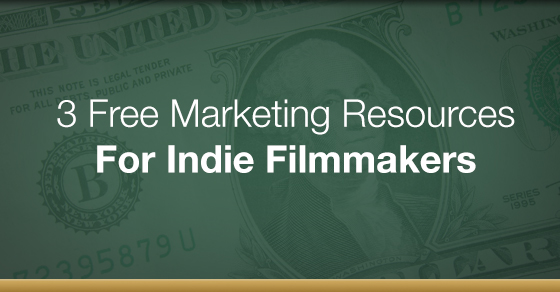 3 Free Resources for Film Marketing
Get your film noticed! Pick up some film marketing tips from these informative free resources.
There's nothing more frustrating than dedicating an INSANE amount of time and energy on a film project that never gets seen. What's the point of that!?
With a solid film marketing plan you can ensure that audiences know about – and are watching – your latest creation. The following free resources will help you get there.
IndieReign features an awesome blog solely dedicated to film marketing. From video tutorials to written articles, IndieReign has tons of resources to help you learn how to get your film watched.
More than that, IndieReign also serves as a distributor between filmmakers and audiences online. By creating an account, filmmakers can upload and distribute their film from IndieReign's website.
Must Read: How to Market Your Film on Twitter Series
Sheri Candler is a digital marketing strategist primarily working within the independent film industry. She just so happens to have a really useful blog too.
With her years of experience Sheri shares her insights into what type of marketing works, and doesn't work, in the film industry.
Must Read: Film Marketing and Distribution Checklist
Filmmaking Stuff is a website managed by Jason Brubaker, an independent film producer based out of Hollywood. The website is a really awesome resource for independent filmmakers and includes tons of helpful articles and resources for independently marketing your film project.
Must Read: Distribution (tons of links!)
Are there any other free online resources that you use to learn about film marketing? If so please let us know in the comments below.