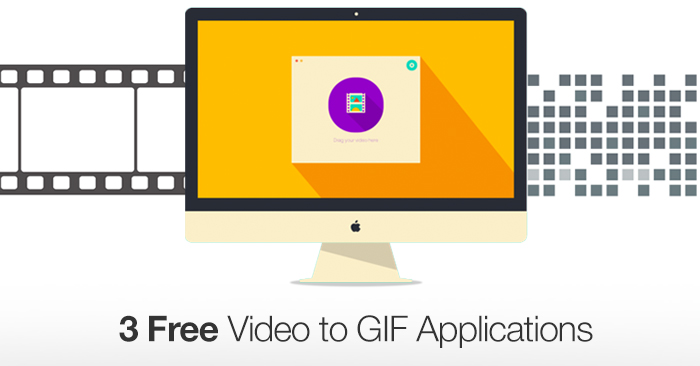 3 Free Video to GIF Applications
Need to convert your video to GIF? Check out 3 of our favorite FREE video to GIF applications.
Whether it's motion graphic loops or simply small video clips, GIFs are a great way to display your work online. This file type has had a resurgence in popularity over the last few years thanks to sites like BuzzFeed and the endless meme GIFs that circulate around the 'net.
Many video pros and motion designers are using GIFs in a practical way – to show a quick snapshot of their work in their online video portfolios. See great examples of this over on Dribbble. Unfortunately, GIF encoding apps are notorious for being incredibly spammy and using Photoshop to create GIFs can be somewhat time-consuming. Luckily there are a few simple drag-and-drop applications that do it much quicker.
1. GIF Rocket
Gif Rocket is our favorite free video to GIF application here at PremiumBeat. It has a drag-and-drop interface that makes converting videos incredibly easy. In addition to being easy to navigate, GIF Rocket gives users the ability to change quality and file size of the outputted file. You can even make some very basic edits in the GIF Rocket menu screen. But it's currently a 'no-go' for Windows users – GIF Rocket is only available on the Mac OSX.
Pros: Easy to navigate, clean design, easily adjust size and quality
Cons: Lack of features like crop and frame rate, only available for Mac.
2. Instagiffer
Instagiffer is the Swiss Army knife of GIF conversion applications. It seemingly has every file setting you could possibly want to manipulate and some. You can adjust basic things like size, quality, and start time, as well as frame rate, brightness, and playback rate. Instagiffer also has a few stylization presets that can optimize your video for the web.
Our favorite feature in Instagiffer is the "Capture Screen" function that allows users to create a GIF screen capture. It's a really good tool to use if you are wanting to create a quick image based tutorial.
Pros: Very customizable, avaliable on Mac and PC, includes screen capture
Cons: Interface is outdated
3. Zamzar
Zamzar is an online conversion software that offers a range of file converstions. With Zamzar, you're easily able to convert most video formats to GIFs, but you can also convert them to MP3's, JPEG's, Kindle Fire presets, and even Zune video. Because the conversion happens on Zamzar servers (and not on your own computer) it takes a little more time to get the final file prepared. Zamzar will simply emails you when your file is complete.
Pros: Dozens of potential formats, no download required
Cons: Must give email, conversions can be slow
Know of any other GIF converting applications? Let us know in the comments below.