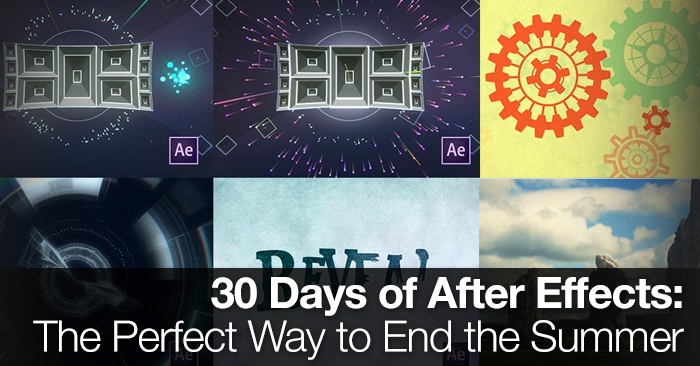 30 Days of After Effects: The Perfect Way to End the Summer
Step up your motion design skills with these free After Effects tutorials!
Vacations are wrapping up, school is about to begin again, and that sunburn is beginning to flake off. It's the part of every year that you've dreaded since you were five…summer is almost over. However, this summer might end just a little bit sweeter with an awesome series of After Effects tutorials from School of Motion and the Motion Design Department at the Ringling College of Art and Design.
The two groups have collaborated to create 30 Days of After Effects which is exactly what the name implies, 30 full-length After Effects tutorials for your viewing pleasure. But these aren't your run-of-the-mill YouTube tutorials. Each tutorial created by Joey Korenman is 30-60 minutes in length and jam packed with tips and tricks to help you become a better motion graphic designer.
Now you may be thinking, ok what's the catch; are they going to ask me for money? Nope! All 30 After Effects tutorials are completely free.
Here's the first tutorial in the 30 Days of After Effects Series. You can see the rest of the tutorials on School of Motion's website as they are released.
There will be a new School of Motion After Effects tutorial every weekday until September 12th! For more After Effects tricks and tips check out the AE section here on the PremiumBeat blog.