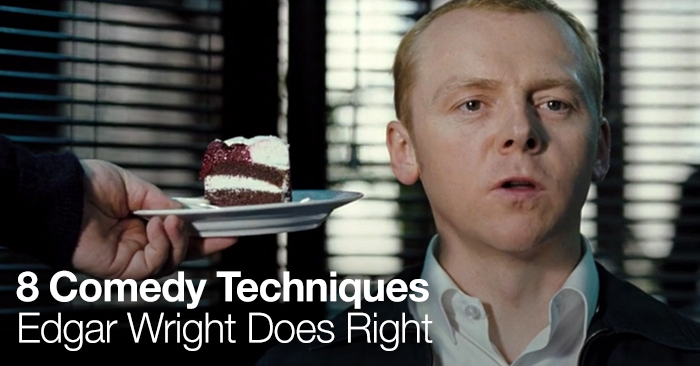 8 Comedy Techniques Edgar Wright Does Right
Watch this awesome video essay explaining Edgar Wright's creative comedy style.
Do we live in a day of lazy filmmaking? Profits outweigh creativity and some filmmaking is simply replaced with editing improv. Although the common audience may not be able to see the difference, as filmmakers it is overwhelmingly obvious when a director has decided to cut corners. But Edgar Wright has repeatedly shown his appreciation for creative filmmaking. Specifically, Edgar Wright shows us that filmmaking is just as important to creating comedy as the words the actors are saying.
Tony Zhou has created an awesome video that illustrates this point. Very similar to the documentary essay Everything is a Remix, Zhou's How to Do Visual Comedy explains the difference between mainstream comedy and comedy that uses every aspect of filmmaking.
As the video points out, Edgar Wright is the master of 8 distinct comedy techniques:
1. Things Enter the Frame in Funny Ways
2. People Leave the Frame in Funny Ways
3. There and Back Again
4. Matching Scene Transitions
5. Perfectly Timed Sound Effect
6. Action Synchronized to Music
7. Super Dramatic Lighting Cues
8. The Broken Fence
Not only does Edgar Wright know comedy, he is also an expert at using close-ups. Edgar Wright explains the motivation behind his unique style in our Art of the Close-Up article. This video was created by Tony Zhou on his Vimeo channel. Thanks for sharing Tony!
Any classic Edgar Wright techniques that Zhou missed? Share in the comments below.