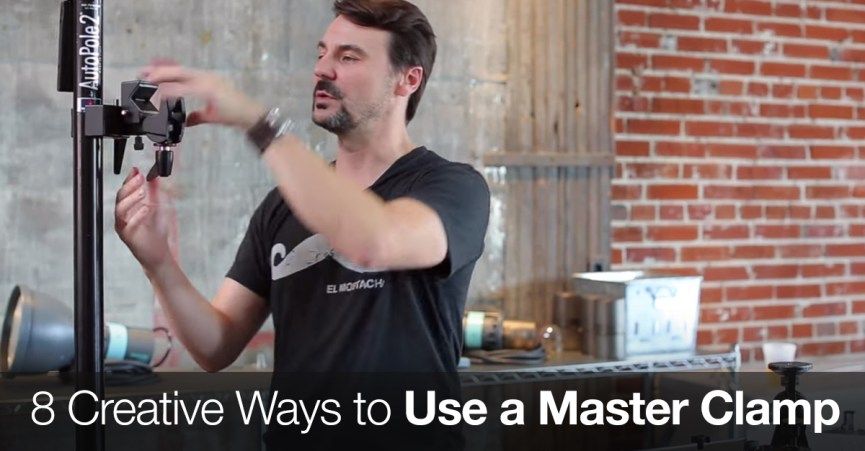 Photo/Video Tip: 8 Creative Ways to Use a Master Clamp
Discover a myriad of ways that a Master Clamp can help your next photo or video shoot.
If you don't already own a few Master/Mafer/Super clamps you might want to invest in some for your video and photo shoots. The video above, by Rob Grimm at RGG Photo, demonstrates 8 ways you can use a Master Clamp. Even if you already use Master Clamps you may have never seen a few of these uses before.
Follow along with the written tips below. You can see Rob's photos on his website.
Uses for a Master Clamp
Mounting Backgrounds
Double Mounting a Background Bar
Mounting a Light
Mounting a Camera
Mounting a Camera Plate
Mounting an External Monitor
Attaching a Magic Arm
Mounting a Tray

 
You can get "name brand" Master Claps for about $36 on B&H but you can get a cheaper one for around $20 on Amazon. We were especially surprised to see how many accessories could be utilized with a Mafer clamp. Unlike Gaff tape or spring clamps, Mafer
Remember, even if you have the best Master Clamp in the world it is only as sturdy as the stand it is sitting on. Instead of buying the cheapest light stands possible consider investing in sturdy C stands for added support.
Know of any other ways to utilize a Master Clamp?
Share in the comments below.