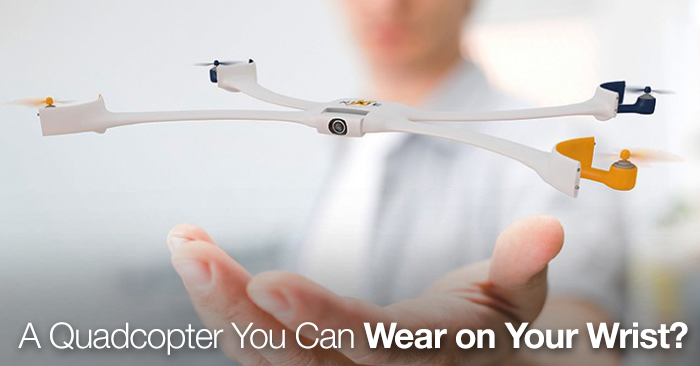 A Quadcopter You Can Wear on Your Wrist?
This photo enabled quadcopter might live next to your Apple watch.
If you're into quadcopters and drone photography than we may have just found the perfect accessory for you, the Nixie. The Nixie was an idea brought to life by Christoph Kohstall, as part of Intel's "Make it Wearable Challenge".
In short, the Nixie is a wearable quadcopter that can be activated with a flip of the wrist. It is designed for people who want to take pictures from impossible angles in the moment. In the quadcopter is a built in camera that can take pictures and then return to your wrist. While the wearable quadcopter is definitely in it's prototype stage it does show signs of being a viable product one day.
The following video created by Intel gives us a behind the scenes look at the Nixie in action:
What do you think of this technology? Useful or gimmick?
Let us know in the comments below.