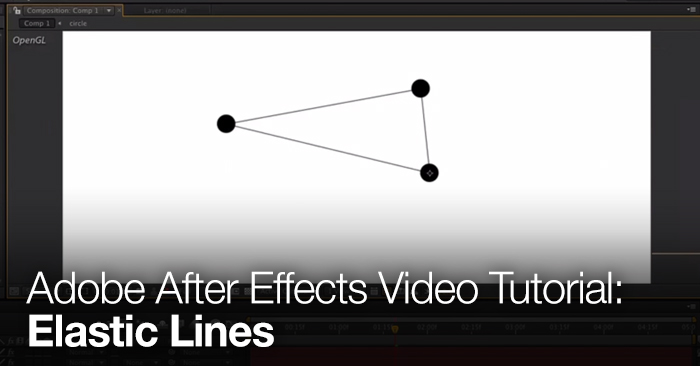 Adobe After Effects Video Tutorial: Elastic Lines
Learn how to create linked dot animations in this After Effects video tutorial.
These days we're seeing elastic type line effects in all sorts of video projects. It would seem that if you're a motion graphics designer it's almost mandatory to have elastic lines in your demo reel! But how do you make them?
In this video tutorial by Johnathan Berkley he demonstrates how to create elastic line animations in After Effects. The video covers a few basic principles including:
Parenting
Masks
Basic Expressions
Pre-Compositions
Now of course this design element is really trendy right now but the concept of parenting beam positions to object positions is a timeless technique that can have many different applications. If you are interested in learning more about parenting check out our Adobe After Effects Fundamental Course where we are walking through all the basic skills needed to become a motion graphics expert.
This tutorial was created and shared by Jonathan Berkey. Thanks for sharing!
Know of any other ways to create this effect (hint: Plexus)? Share in the comments below.