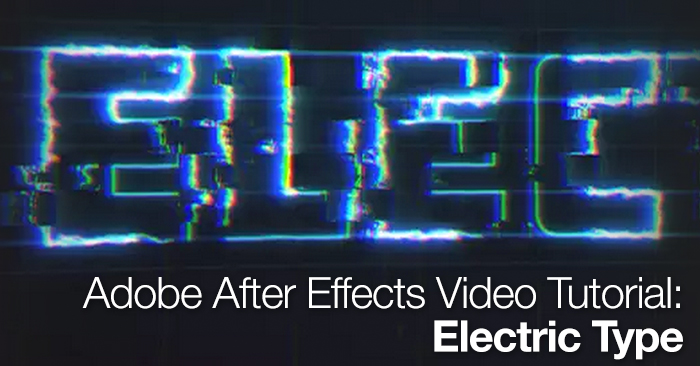 After Effects Video Tutorial: Electric Type
Learn how to create an electrified typeface in this awesome After Effects video tutorial.
You probably already know that by offsetting start and endpoints you can create very interesting write-on animations in After Effects. However, with a few more effects applied, this same technique can yield some very interesting results.
In the following video tutorial created by VinhSon Nguyen from Creative Dojo, we will learn how to create electrifying text in After Effects. The tutorial covers several After Effects fundamentals:
Converting Masks from Text
The Stroke Effect
The Turbulent Displace Effect
This tutorial uses a few scripts that can be downloaded for from from the Creative Dojo website.
This video was first shared on VinhSon Nguyen's Vimeo page. Thanks for sharing VinhSon!
If you want to learn more about After Effects check out our blog here at PremiumBeat. We have dozens of exclusive After Effects tutorials.
Have any tips for using this technique? Share in the comments below.