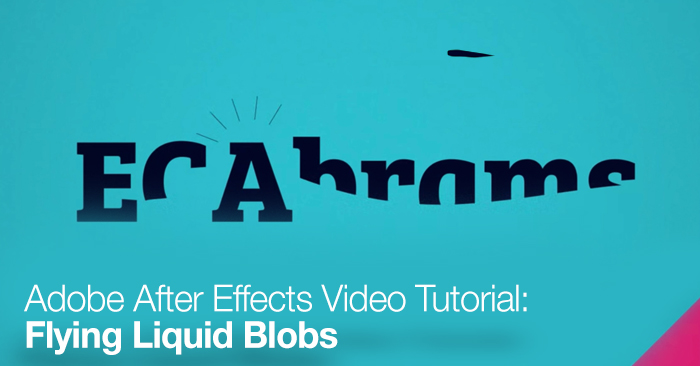 Adobe After Effects Video Tutorial: Flying Liquid Blobs
Create organic flying liquid blobs in this After Effects Video Tutorial.
Giving your 2D designs an organic feel can make your animations look much more professional. The most common way to make your design more natural is through a process called secondary animation. In short secondary animation is animation that happens between the start and end keyframe of any given shape movement. The technique uses Newtons laws of motion to visual display inertia.
In the following tutorial by PremiumBeat blogger Evan Abrams we will take a look at how to make a flying liquid blob that utilizes secondary animation to make a visually captivating animation. The video covers:
Auto Orienting
Shape Layers
Keyframes
If you are still interested in making your 2D animations look more realistic check out our post on secondary animation, or if you want to take your After Effects skills to the next level look through the After Effects section of our blog where you can find many more helpful tutorials.
This video was first shared by Evan Abrams on his Youtube Channel. You can get the project file download link there. Thanks for sharing Evan! Check out more tutorials from Evan Abrams on the PremiumBeat blog.
Have any tips for creating realistic 2D animations in After Effects? Share in the comments below.