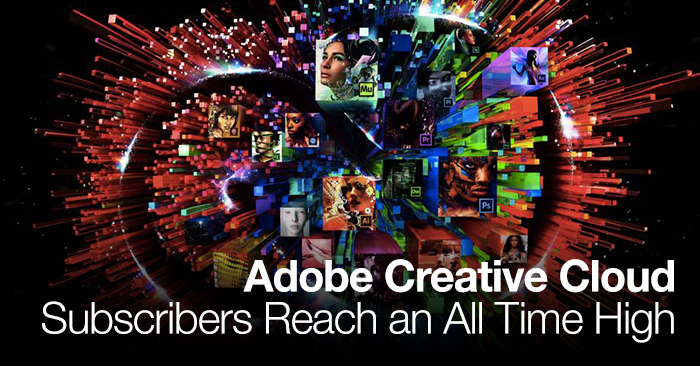 Adobe Creative Cloud Subscribers Reach an All Time High
Subscription based licenses continue to grow in popularity despite initial criticism.
Executives at Adobe Systems have stated that subscriptions to the Creative Cloud have reached an all-time high at 1.8 million. With an increase of over 405,000, the first quarter of 2014 has also proven to be the fastest growing quarter for subscribers since the Creative Cloud was released in 2012. The company is also reporting more revenue than ever and expecting an equally successful amount of growth throughout 2014.
As stated in 2013, Adobe plans to completely shutdown their perpetual software licenses and move to subscription-only licenses.
This news comes at a time when perpetual license software vs. subscription based licensing is battling for the market. In a recent conference call with investors Adobe CFO Mark Garrett stated "We will soon end general availability of CS6 perpetual licensing in the channel. This decision is consistent with our comments last December, when we stated we expected no material revenue from perpetual licensing of CS6 in the second half of fiscal 2014."
Adobe also stated that they plan on launching an exciting new offering to their creative cloud subscribers which should be released later this year. The offering is expected to be "so strong that CS6 will look longer in the tooth" says Adobe CEO Shantanu Narayen.
Although subscription based downloads seem to make it cheaper and easier for creatives to get the latest software, there has been serious pushback from some in the industry (FCPX and Avid lovers, for instance). But one thing is for sure, If Adobe keeps growing as fast as they are now, Apple and Avid will have to make a significant counteroffer.
What do you think about Adobe getting rid of perpetual licenses?
Do you like the Creative Cloud? Share thoughts in the comments below.