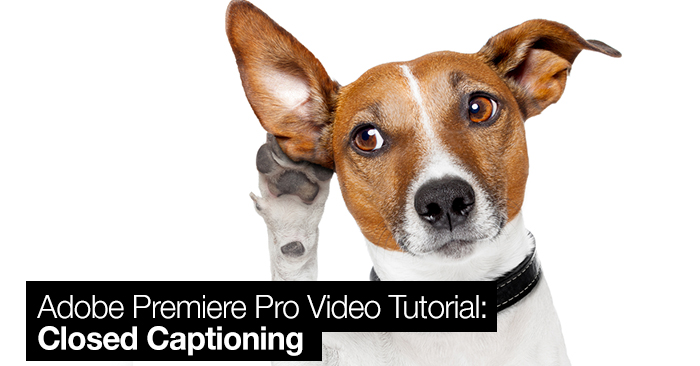 Adobe Premiere Pro Video Tutorial: Closed Captioning
Learn how to add closed captioning for broadcasting in this Adobe Premiere Pro video tutorial.
Adding closed captioning is a super simple thing to do but odds are you don't do it that often. But what happens when your next big TV show or film gets picked up for national broadcasting and they ask you to add in some closed captioning? Are you going to say no? Of course not!
The following video tutorial will show you how to place closed captioning files into your timeline for broadcasting. The video covers:
Closed Captioning Formats
Turning on Closed Captioning
Selecting Output Tracks
Enabling Closed Captioning
Note: While this tutorial was created in Adobe Premiere Pro 5.5 it still works on Premiere Pro CC.
This video was first shared on Adobe's website. Thanks for sharing guys!
Have any other tips for adding in closed captioning? Share in the comments below.