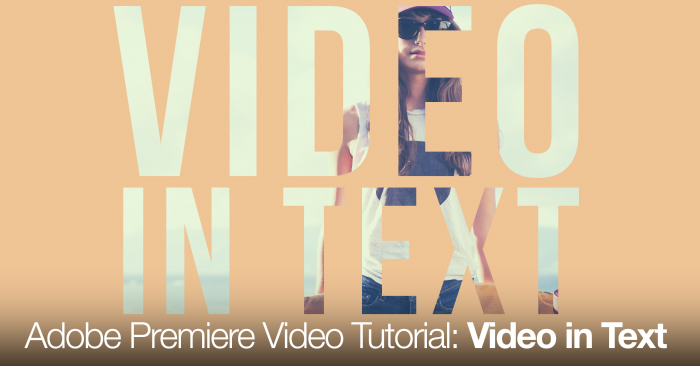 Adobe Premiere Video Tutorial: Video in Text
Learn how to add video to the inside of your text in this Adobe Premiere video tutorial.
You can actually create interesting, stylized text in Premiere Pro, without having to dig into After Effects or Photoshop. In the following video tutorial, learn a simple technique for adding video inside your text in Premiere.  The video tutorial covers:
Using mattes
Using the text tool
Overlaying video
Mattes are a great way to take your videos to the next level. If you want to sharpen your matte skills even more check out our 'Transition from One Comp to Another' tutorial in After Effects.
This video was first created by John Lynn from GeniusDV. Thanks for sharing, John! You can check out more tutorials from John on his YouTube channel.
Have any other tips for using mattes in Premiere? Share in the comments below.