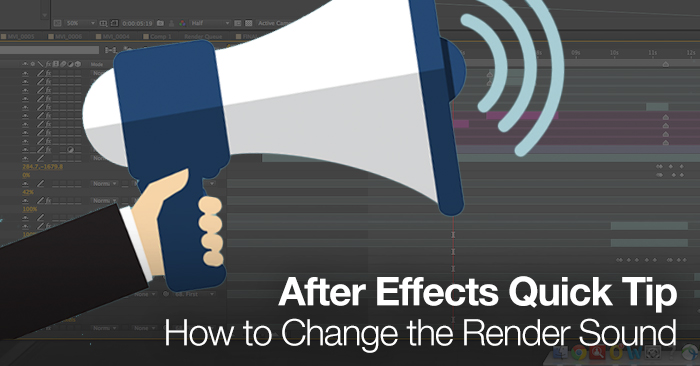 After Effects Quick Tip: How to Change the Render Sound
Customize the render alert in Adobe After Effects with this simple hack.
Here on the PremiumBeat blog we have hundreds of helpful tutorials that are specifically designed to make you a better filmmaker, editor, or motion graphics designer. This is not one of those tutorials!
If you've used After Effects for any extended period of time than you know there is no sound more satisfying than the render sound. Each time the high-pitch ring sounds off you know your render has completed, leaving you with an exported video and a smile. But what if you could change that render sound to whatever sound you want?
In the Quick Tip tutorial we will show you how to change the default After Effects render alert to any other sound. This tutorial will only cover changing the sound on a Mac but if you use a PC you can find out how to change by navigating to the Creative Cow forums.
1. Find the After Effects CC 2014 (or CC) App Icon
You can find the app under Applications>Adobe After Effects CC 2014>Adobe After Effects CC 2014.
2. Select "Show Package Contents"
Right click on the app icon and select show package contents.
3. Locate the "sounds" folder
This folder can be found by clicking Contents > Resources > Sounds.
4. Replace rnd_okay with WAV file
Each sound located in the sounds menu is an alert for an After Effects function. If you are looking to change the render sound simply replace the rnd_okay file with a similarly named WAV file. The new sound must be a WAV file and it must be called rnd_okay in order to work.
There you go! Now you can change the render alert in After Effects and make it all your own.
Leave your vote for an interesting or funny sound in the comments below!