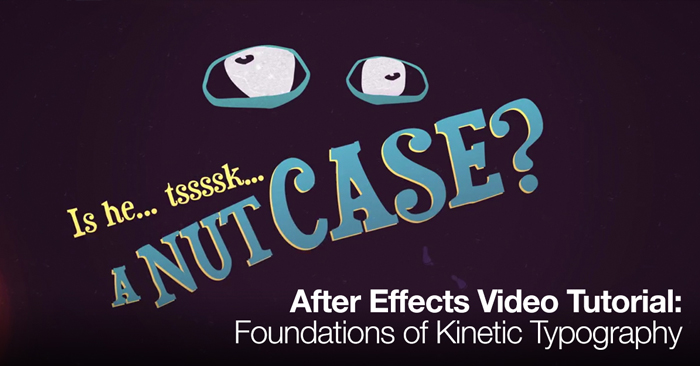 After Effects Video Tutorial: Foundations of Kinetic Typography
Learn how to create engaging kinetic typography projects in these excellent After Effects tutorials.
Kinetic typography is more popular than ever. We're seeing it everywhere…commercials, web videos and music/lyric video projects (YouTube is flooded with these). However, creating kinetic typography is more difficult that it may appear – it takes a balance of good fonts, timing, and design principles to get a stellar looking result. So if you're wanting to create your own kinetic typography project, where should you start?
School of Motion's Joey Korenman, with the help of the Ringling College of Art and Design, has crafted a first-rate video tutorial series called 30 Days of After Effects.  The series has includes great tutorials on color, pre-comps, and shape morphing, but the following two tutorials on kinetic typography are personal favorites. They cover many basic principles that you will need to learn to become a master of kinetic type.
If you are interested in checking out the full 30 days of After Effects series go check out the rest of the tutorials on School of Motion's website.
This video was created by Joey from School of Motion, Thanks for sharing Joey!
If you want to learn more about After Effects and motion typography check out the After Effects section of the PremiumBeat blog.
Got tips for creating awesome kinetic typography?
Share in the comments below!