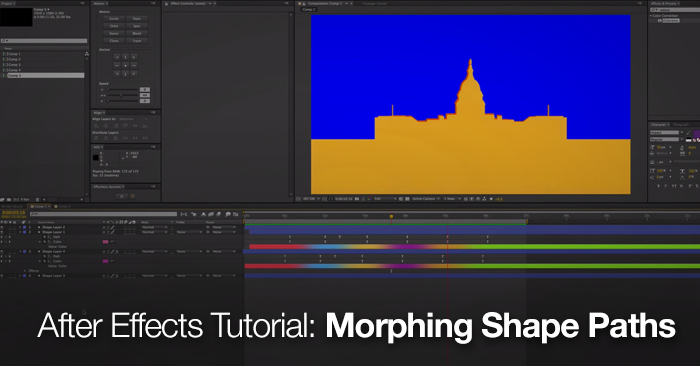 After Effects Video Tutorial: Morphing Shape Paths
Motion designers: learn how to morph Illustrator paths in After Effects in this helpful video tutorial.
One of the benefits of using Adobe After Effects instead of Apple Motion is it's integration with the rest of the Creative Cloud. We're all familiar with Adobe Dynamic Link, but one of the lesser utilized features is After Effects' ability to integrate with Illustrator.
In the following video tutorial created by motion designer and PremiumBeat blogger Matt Jylkka of Mount MoGraph, he demonstrates how to copy Illustrator paths and paste them into After Effects. The tutorial covers:
Optimizing Shapes in Illustrator
Copying Shape Paths
Offsetting Paths
Keyframing Colors
In the video Matt uses a custom script that he created called "Motion". With Motion you can easily add easing to keyframes along with some other really awesome features. We highly recommend checking out Motion on the Mt. MoGraph site.
Know of any other Illustrator integrations in After Effects? Share in the comments below.