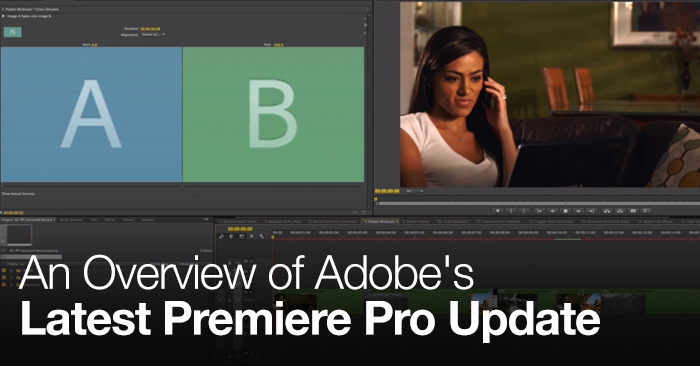 An Overview of Adobe's Latest Premiere Pro Update
Adobe's latest update makes Premiere Pro more powerful than ever. Here are 16 new features worth checking out.
With NAB just around the corner, software companies are one-by-one putting their latest and greatest software on the market and Adobe is no exception. Today they announced one of the largest updates to CC since it was created two years ago. Has it really been 2 years? Wow, time flies.
Josh at Retooled.net shares the latest updates in Adobe Premiere Pro CC and a quick look at how to utilize all these new features.
The newest update features improvements to all of the Adobe video software. There are 15 new improvements to Premiere Pro including:
Track Masks for effects
Reverse Match Frame
Maintain Pitch while scrubbing
Assigning more than one keyboard shortcut to a single command.
Creating favorites folder in the media browser
Set to frame size – Auto scaling while adjusting the scale parameters
Maintain effects when flattening a multi cam effect
Autosave to the Creative Cloud
See Markers names and comments in the marker panel
New track that selects backwards tool that moves multiple clips backwards
New transparency grid for the program monitor
Keyboard shortcut for locking/unlocking all audio and video tracks.
New voiceover recording set up – including a pre-roll countdown
Master clip effects – Adding effects to the source clip which subsequently changes all the clips in the timeline using video from that source. Great for using LUT's.
Exporting Master Clips with effects from the project panel.
Text templates created in After Effects but editable in Premiere
You can download the latest update to Premiere Pro very soon.