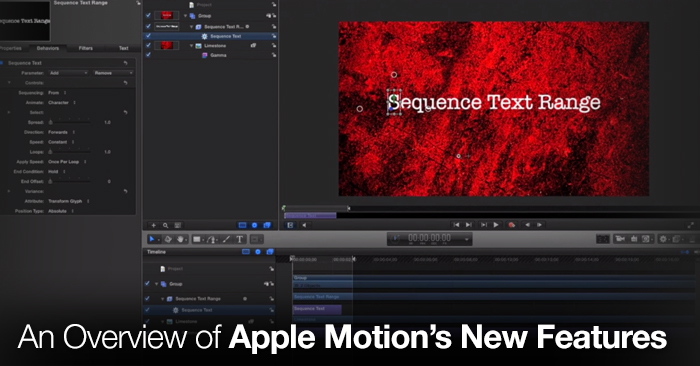 An Overview of Apple Motion's New Features
Improved contrast filters and range selectors highlight Apple Motion's latest update.
Apple Motion has be somewhat stale for a while now. The last major update (5.0) was in 2011 and at times it has seemed like the motion graphics application might begin to be phased out by Apple (a fear recently realized by users of its popular Aperture photo editing software). But Motion users can rest easy for now, as Apple recently added a few new features.
5.1.1 isn't a major update, but does show Apple's commitment to the product. The following walk-through created by Ripple Training shows us how to use the new features in Apple Motion. This tutorial primarily focuses on improvements made to the contrast filter, including:
Contrast filter improvements
Smooth contrast
Luminance only in contrast filter
Range selector for character effects
If you want to learn how to use the contrast filter on a technical level we highly suggest checking out the Apple page on Color Correction.
This video was created first shared on Ripple Training's YouTube channel. Thanks for sharing guys!
If you want to learn more about motion graphic design or Apple Motion check out the Motion section of the PremiumBeat blog.