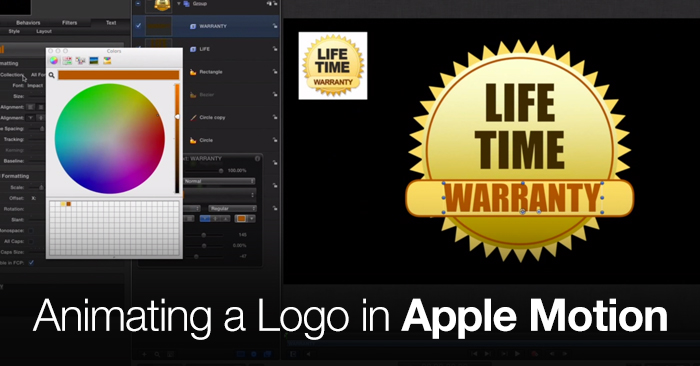 Animating a Logo or Icon in Apple Motion
The following video tutorial demonstrates a solid workflow for creating an animated logo in Motion.
Apple Motion is a powerful motion graphic design software specially designed for functionality with Final Cut Pro. While arguably not as powerful as software such as Adobe After Effects or The Foundry's Nuke, Motion still serves as a great tool for people who desire to make professional quality motion graphics or composites.
Is most of your motion graphics work for corporate clients? If so,  knowing how to create awesome motion logos is imperative. In the following video, the guys from MacBreak Studio show you how to use Motion to create an animated logo. The video covers:
Layers and animation
Zooming
Using shape layers
Editing gradient layers
Duplicating layers
Using the replicator
Roundness parameters
Using the font editor
This video was created by MacBreakStudio. Thanks for sharing guys!
Have any tips for animating logos in Motion?
Share in the comments below.