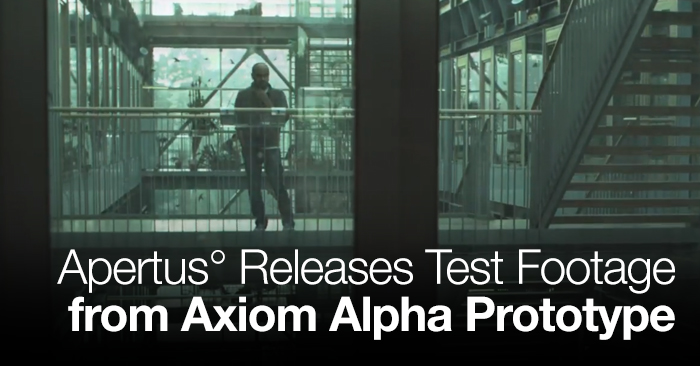 Apertus° Releases Test Footage from Axiom Alpha Prototype
Test footage from Apertus° show a promising future for the Axiom Alpha Prototype.
Apertus° is a business that is trying to change the way cameras are created. Their goal: create an open source camera that can be shaped and developed by the filmmaking community. They started over 7 years ago and have just recently unveiled the test footage from their Axoin Alpha Prototype camera….
The Axiom Alpha is currently in development but is showing real potential. If completed the camera will boast 4K footage, HDMI output and a super 35 sensor.
Most notably, the image sensor on the Axiom Alpha features a smart dynamic range that creates HDR footage using a "Piecewise Linear Response Mode (PLR)". This gives you more dynamic range than traditional linear or negative dynamic range. The following chart illustrates PLR mode:
The video test below shows some of the first footage shot on the Axion Alpha. It was not color corrected in any way. In fact, Apertus states that the video doesn't feature 'beauty shots', rather it was created to show the cameras potential. Apertus says that they have not yet:
Calibrated the colors of the camera
Calibrated the white/black point (offsets) and linearization, leading to some vertical streak/curtain effects
Created a Fixed Pattern Noise (FPN) profile (the Alpha prototype already supports this, however we have not yet found the time to actually conduct the required measurements)
There are some red lines at the bottom of the image, this is due to unresolved minor incompatibilities between the Axiom Alpha HDMI output and the utilized recorder
They also are encoding in a 2:4:2 color space and experiencing some color shifts in some situations. That being said, the footage does make the future of the Axiom Alpha look extremely promising.
 What do you think of the Axiom Alpha? Share in the comments below.