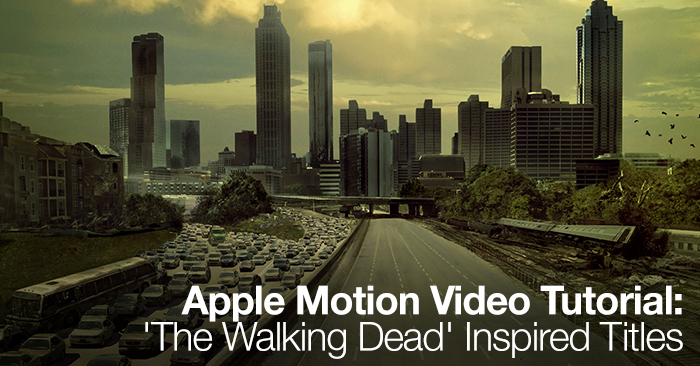 Apple Motion Video Tutorial: 'The Walking Dead' Inspired Titles
Learn how to create 'Walking Dead' inspired titles in this Apple Motion video tutorial.
If you've ever seen the AMC series The Walking Dead than you've probably had these two questions: "Why are the zombies so easy to kill" and "How can I create those awesome intro titles!?"
Well, in the following video presented by FinalCutKing we will get the answer to at least one of these questions! The video tutorial shows us how to create "Walking Dead" inspired intro titles in Apple Motion. It covers a wide range of techniques, including:
Using Blend Modes
Using Textures
Working with Text
Working with Keyframes
You can download the project file from the Walking Dead post on FinalCutKing's website.
This video was first shared by FinalCutKing on his YouTube Channel. Thanks for sharing!
Want to watch more about Motion & FCPX? Check out more tutorials on the PremiumBeat blog.
Have any tips for selling this effect? Anything you'd like to add? Share in the comments below.