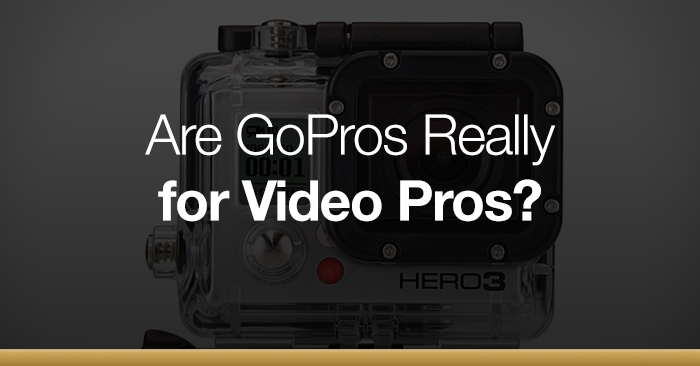 Are GoPro Cameras Really for Video Pros?
In this article we take a look at the new GoPro 3+ action cam and examine it's cinematic potential.
Unless you've lived under a rock for the past 3 years than you have probably heard of a GoPro Camera. It gives action sports enthusiasts a way to capture awesome POV video shots at relatively inexpensive costs. The GoPros are definitely on trend right now, but are they useful for professional filmmakers?
With the release of the GoPro 3+, users can now shoot 4k footage from the tiny 2.5 inch device which has many filmmakers intrigued. Let's take a look:
The GoPro 3+
The latest edition of the GoPro camera line to be released is the GoPro 3+. The 3+ offers some improvements over it's predecessor including:
4k Video and 2.7k Video support
An improved battery that lasts 30% longer than before
A sharper lens that increases sharpness by 33%
Advanced wind-noise reduction technology
Time lapse photo capture
Playback monitoring and wireless remote via iPhone and iPad
With all these new features it's hard to ignore the value of the newest GoPro. Test footage shows the dynamic range to be pretty impressive for such a small device. The following video from Androidizen is a good in-depth review of the GoPro3+.
As you can see GoPro has a lot of potential of professional productions. You aren't going to be able to change out the lenses nor make a ton of custom adjustments, but if you are looking for a dynamic POV shot the GoPro 3+ looks like the best choice on the market. At $399 it's a low cost option for POV shooting. Are you using a different action cam with good results? Share your experiences in the comments below.
Here are a few examples of what can be accomplished using a GoPro.
GoPro Hero 3+ Example Footage




Do you use GoPros on your productions? Got GoPro tips to share?
Let us know in the comments.