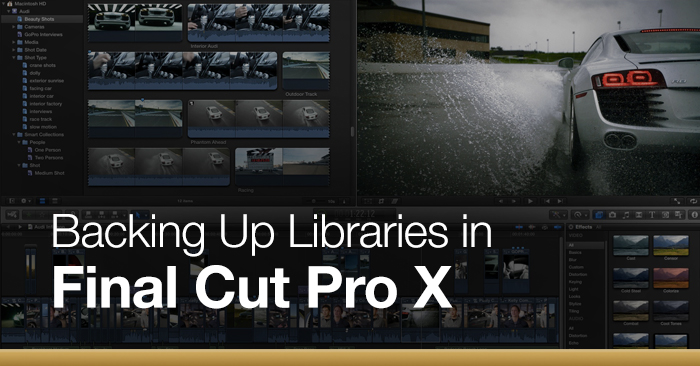 Backing Up Libraries in Final Cut Pro X

Backing up libraries is a quick and easy way to protect your video editing work.
If you have ever lost a project file than you can attest to how essential it is to properly backup libraries in FCPX. You could potentially save yourselves hours of wasted work for doing a few seconds of backup preparation. The following video by the always entertaining guys from MacBreak Studio explains how to backup libraries in FCPX, as well as some of the more technical aspects to backing up your files.
The video covers:
Auto back-ups
Changing program defaults
Opening an early iteration of a project
Making copies of your libraries
Backing up files straight to Dropbox
As stated in the video you can back up your files straight to Dropbox. This makes a lot of sense for video editors on-the-go, as the file is accessible from anywhere. Dropbox is a free and easy way to back up project files (and any files for that matter) in the cloud. If you become a power Dropbox user (like me) you can always pay for additional space.
Thanks MacBreak guys for sharing this useful tutorial!
If you have any tips for backing up files in FCPX please share in the comments below!