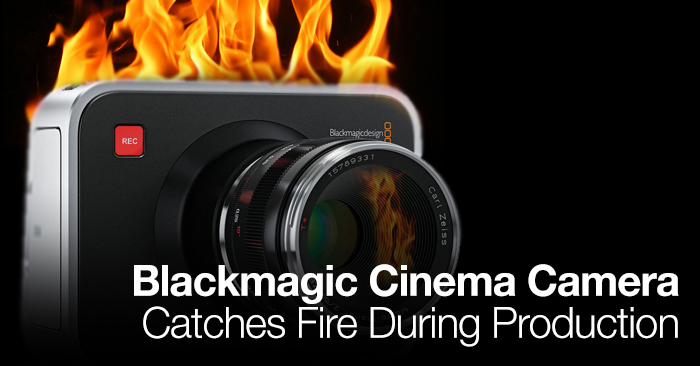 Blackmagic Cinema Camera Catches Fire During Production
Blackmagic Cinema Camera catches fire, killing camera and SSD inside.
As first reported by Cinescopophilia a Blackmagic Cinema Camera has reportedly caught fire destroying the camera body and SSD inside. Forest Gibson, a Seattle based producer, stated that as he was wrapping a shoot in his apartment the camera caught fire and started spilling out black smoke. The apartment was evacuated for safety reasons but when Forest re-entered to try and recover the footage he shot this video:
Forest states that he immediately pulled the battery from the camera and it was cool to the touch. Switronix the battery manufacturer stated that the battery was in perfect working condition and that they believe the issue to be an internal short in the camera itself.
Blackmagic is currently looking into this issue. However, we haven't been able to find any other reports of Blackmagic Cinema Cameras catching fire or exploding…..yet!
Have you had any trouble with a Blackmagic Cinema Camera?
Share in the comments below.