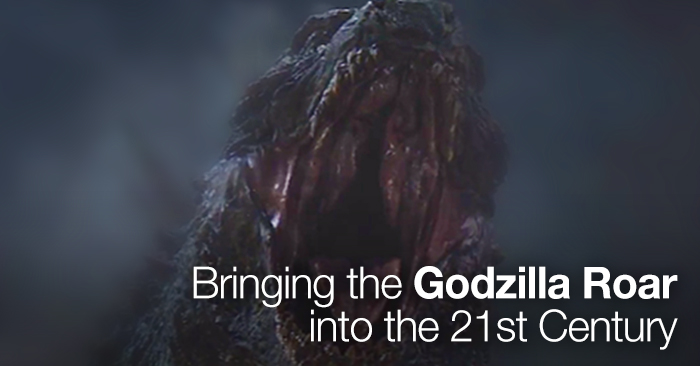 Bringing the Godzilla Roar into the 21st Century
Music experts are using microscopes to take the iconic roar into the 21st century.
Since 1954 the Godzilla roar has been sending shivers down the backs of audiences. There are few sounds as recognizable worldwide as the iconic roar. So when Ethan Van Der Ryn and Erik Aadahl were tasked with creating a new roar for the 2014 Godzilla movie they had big shoes to fill.
The original 1954 roar was made by Japanese composer Akira Ifukube who used a leather glove, double bass, and Pine tar to create the sound. The result was fantastic but audiences in 2014 demanded a little more. Ryn and Aadahl began their search by recording screeches and calls from various wildlife but "nothing quite felt right".
Ryn and Aadahl then turned to objects including ironing boards & rusty car doors but they still couldn't find anything that would suit their needs. That's when they decided to turn to microscopes. Scientific microscopes offer users the ability to capture sound waves that humans can't normally hear. The sounds when slowed down can create some awesome results including the 2014 Godzilla screech.
The noise even triggered fearful tourists to call the police to Universal Studios. The following video sheds more light on how it was made.
What do you think of the new roar? Share in the comments below.
Stories via:
NPR: What's In A Roar? Crafting Godzilla's Iconic Sound
Recode: Behind the Roar: Finding Godzilla's Iconic Voice