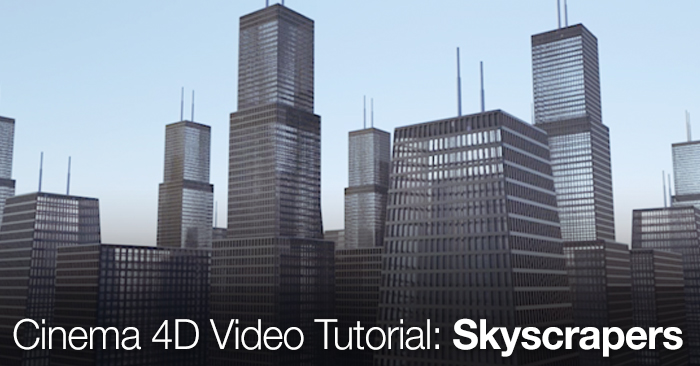 Cinema 4D Video Tutorial: Skyscrapers
Learn to create beautiful 3D model skyscrapers in the following Cinema 4D video tutorial.
Although there are a bunch of great online resources for purchasing Cinema 4D objects, building them yourself may offer more customization and doesn't cost you a thing. In the following exclusive video tutorial I'll show you how to create skyscraper buildings in Cinema4D.
Download the project file and follow along with the tutorial video below:
[maxbutton id="23″]
Although the tutorial specifically covers skyscrapers, the same principle can be applied to a wide variety of models. The tutorial covers:
Modeling
Texturing
Geometric Shapes
Positioning Lights
This tutorial is a great example of what can be achieved using geometrical shapes in Cinema 4D. However, if you are wanting to create more of an 'irregular' shaped object, we offer some tips in our recent Realistic Rose Tutorial.
If you are interested in learning more about Cinema 4D check out the Cinema4D section of the PremiumBeat blog.
Got questions about creating a skyscraper building in Cinema4D?
Let us know in the comments!