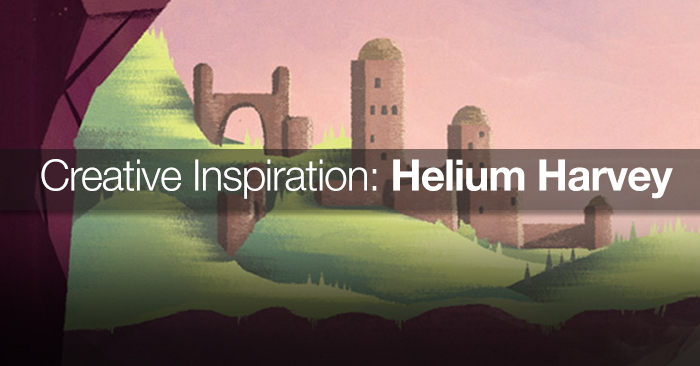 Creative Inspiration: Helium Harvey
Daniel Savage's latest short film showcases fluid animation with professional illustration.
Helium Harvey
Instead of going to animation school, animator and part-time educator Daniel Savage decided to make an animated short called Helium Harvey. Helium Harvey is a "Disney-like" short that features a little boy who inhaled too much helium. The project is super high end and Savage was so kind as to give us a behind the scenes look at how he made the film. So if you haven't seen Helium Harvey, here is the short film:
Savage was able to raise funding for the film by doing freelance work. He personally recommends that anyone looking to make a film as extensive as Helium Harvey take it one month at a time and spread out the work, to avoid being overwhelmed.
Behind the Scenes
Daniel used his expert skill in illustration and knowledge of the Creative Cloud to create the film. The following behind the scenes video gives us a glimpse into Daniel Savage's process.
Recording the Music
One of the reason's Helium Harvey is so successful is because it has a custom orchestral score underneath. In this video posted by Savage we take a look at the recording session. Notice how many people went into creating the well-rounded soundtrack.
Helium Harvey was first posted on Daniel Savage's blog. Thanks for sharing Daniel! If you are interested in learning some of the techniques that Daniel Savage used, you can take his intro to character animation course on SkillShare.
Have any other inspiring shorts? Share in the comments below.