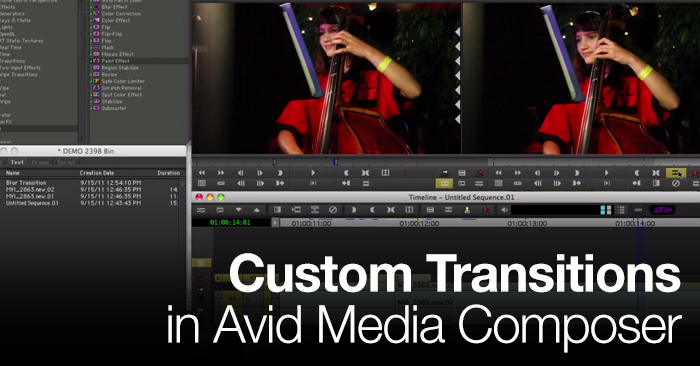 Custom Transitions in Avid Media Composer
Create custom transition using this simple technique in Avid Media Composer.
Instead of using simple built-in transitions, try building your very own custom transitions in Avid using the technique described in the following video tutorial by editor and power Twitter user Shane Ross. Custom transitions can be saved after they are made, making it easier for the editor. The video covers:
The add edit button
Using a filler layer
Using the effects editor
Creating blur transitions
Creating flash transitions
Saving custom transitions using bins
You can save custom transitions by simply dragging the transition from the effects editor down to a bin. The ability to save transitions is really handy in Avid Media Composer, but be careful over the top transitions can distract from the actual video.
This video was first posted by Shane Ross on his Vimeo channel. Thanks for sharing Shane!
Have any techniques for making custom transitions?
Know of any other helpful Avid tricks? Share in the comments below.