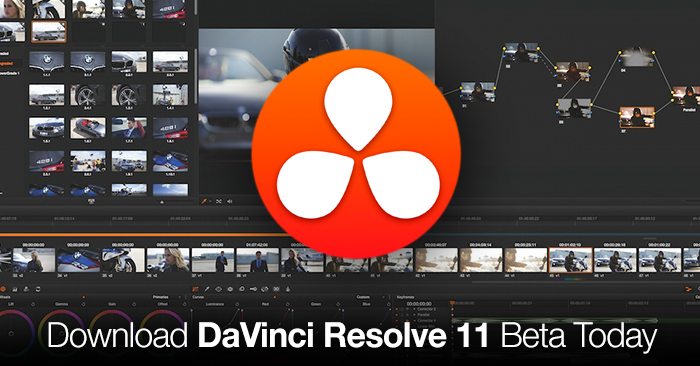 Download DaVinci Resolve 11 Beta Today
After being unveiled at NAB 2014, the public beta for DaVinci Resolve is available for download today.
'Update' might be an understatement. Blackmagic has overhauled DaVinci Resolve, completely transforming it from being a color grading suite to a fully functional NLE. New features include:
Multi-user collaborative workflow with simultaneous editing, grading and metadata entry (Full Version only)
User selectable enhanced and optimized foreground and background render caching
Completely New Multiple Level Render Caching includes selectable cache points for source, nodes, clip and timeline, cache indicators on edit and color page showing selection and status of cache and user selectable cache formats; ProRes, DNxHD, Uncompressed 10-bit and 16-bit float
Project setting to enable/disable background render caching
Dual monitor user interface support
Apple certified ProRes decode and encode support on Linux
High performance OpenFX framework extension for multi GPU OpenCL and CUDA plugins
GUI support for multiple languages; English, Japanese and Chinese
User customizable keyboard shortcuts and presets
Multiple auto save versions
Even more amazing is the compatibility…Resolve 11 can be installed on Mac, Windows, and Linux based operating systems making it one of the first video editing software in the world to be compatible with all three. The following video from Vietnam Filmmakers gives us an overview of the new editing features.
Pricing and Availabiltiy
You can download the FREE public beta from the DaVinci Resolve download page. But there's a catch. In order to use the full software you need to have a serial number from a previous version of Resolve. If you have purchased a Blackmagic Camera this shouldn't be a problem at all. No word on when the actual software will be released.