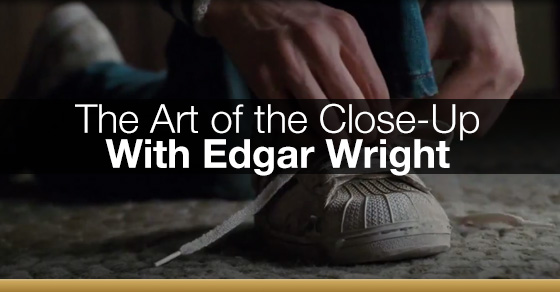 Edgar Wright Explains the Art of the Close-Up
Edgar Wright explains his cinematography style and directorial motivation.
It's no secret that Edgar Wright is a cinematic master when it comes to close-ups (Director of hits like Shaun of the Dead, Scott Pilgrim, Hot Fuzz and others). Using swish pans and an assortment of crash zooms Wright is able to create a fast and controlled pace that has become his signature in the industry.
In the following video by David Chen of SlashFilms, Edgar Wright talks about the process of capturing his stylized look and the reason why he choses to shoot using so many close-ups. The video covers the following:
Production problems related to close-ups
Techniques used to speed up the pace
The lengths taken to get enough coverage material
Finding motivation for a close-up, swish pan, or crash zoom
In the video Wright talks about the various cinematography styles he has tried to over the years. But in spoofing others, he has developed an individual style that is recognizably quirky.
What do you think of Edgar Wright's style? Is it too "spoofy" or do you think he does a good job balancing originality with parody?