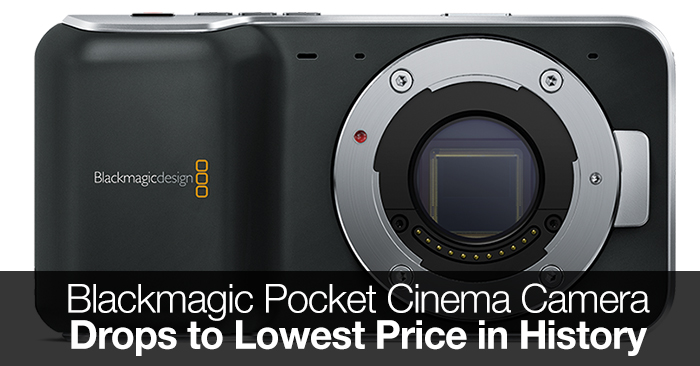 Blackmagic Pocket Cinema Camera Drops to Lowest Price in History
The best cinema camera under $1,000 just had it's price cut in half.
Indie-filmmakers take notice! Blackmagic Design has just recently cut the Pocket Cinema Camera price in half. The announcement came without warning on July 16 and it will only be available until August 31.
If you have considered buying a Pocket Camera now is definitely the time. The Pocket Camera has been extremely popular among filmmakers since it's introduction just a few years ago – the most notable feature being the 13 stops of dynamic range which is just shy of the 13.5 stops featured on an Arri Alexa! The Pocket Camera also allows for filmmakers to shoot in CinemaDNG RAW.
However, the biggest negative going against the Blackmagic Pocket Cinema Camera is that it's only available with a micro 4/3 lens mount. But if you have been following the news, Metabones just announced their EF to Micro 4/3 speed booster and adapter. Allowing users to use their Canon lenses on a BMPCC.
The following video is a great example of what can be shot with the BMPCC:
If you are interested in learning more about the BMPCC heck out the Pocket Camera section of the PremiumBeat blog.
Pricing and Availability
You can pick up your 50% off Blackmagic Pocket Camera for only $495 from major sellers including B&H, Adorama and Amazon. The sale is going on now and extends until August 31st.
Does this convince you to go ahead and buy a BMPCC? Share in the comments below.