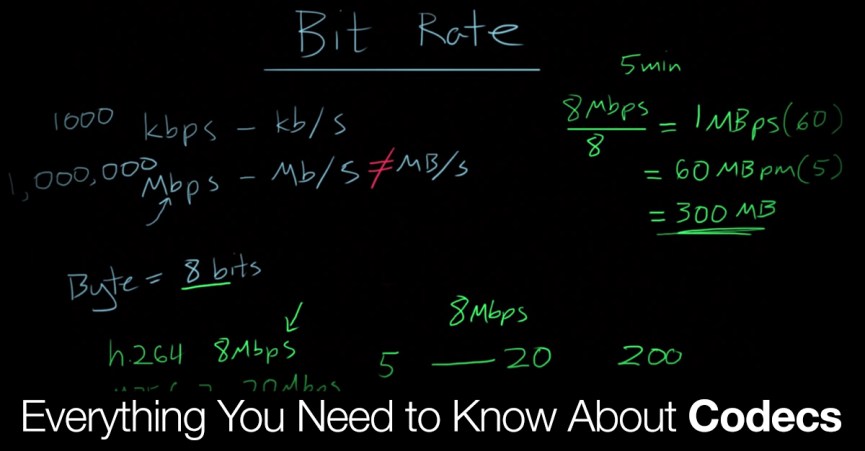 Everything You Need to Know About Codecs
Having trouble wrapping your head around the different types of video codecs? Learn how they work in this helpful masterclass.
While it may not be entirely necessary to understand exactly how codecs work to use them, it certainly helps when trying to figure out the best way to shoot and share your film. Codecs are a program or software used to code and decode a video signal. They come in a variety of flavors.
If you're new to post production, codecs can be rather confusing. Instead of reading through overly technical articles on Wikipedia, check out this video created by David Kong. The video above explains codecs at a fundamental level, including:
Types of Codecs
Bit Depth
Chroma Subsampling
Temporal Compression
Bit Rate
If you feel inspired to learn more about codecs or if you don't have 45 extra minutes to watch this masterclass check out our "Compressed Explanation of Video Compression", where we skim the surface of compression and codecs.
Anything you've learned about codecs that you would like to share? Let us know in the comments below.