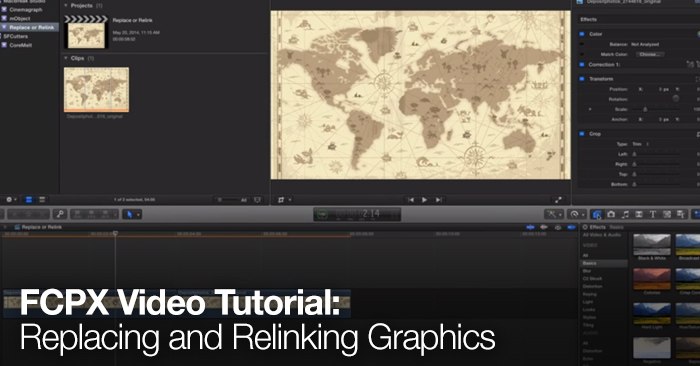 FCPX Video Tutorial: Replacing and Relinking Graphics
In the following MacBreak Studio video tutorial the guys show you how to replace and relink graphics.
If you work on a lot of documentaries or corporate videos than chances are you work with a ton of graphics. But what happens when you want to change a graphic that is used multiple times throughout your entire project? You could go in and replace each graphic one by one, but this will take a lot of time. The creators of FCPX know this is an issue, so they've created a few ways to replace and relink graphics to to streamline your editing process. The following video will show us how to use this feature. The video covers:
Importing graphics
Replacing graphics
Relinking graphics
Pasting attributes
Adobe Premiere Pro also allows users to replace and relink footage and graphics. If you are interested in learning how to relink in Adobe Premiere check out this video by Creative Cow.
This MacBreak Studio tutorial was first shared on the Pixel Corps Youtube channel. Thanks for sharing guys!
Have any other tips for replacing graphics in FCPX?
Share in the comments below.