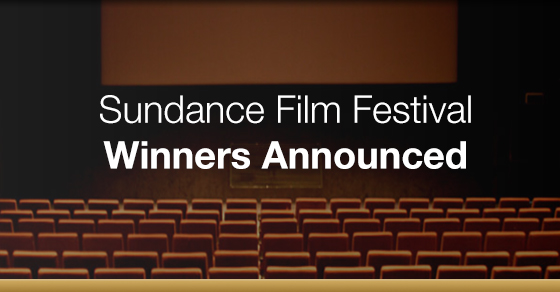 Festival News: The Winners of Sundance 2014
A record audience welcomes the winners of the 2014 Sundance Film Festival.
Every year the film industry descends on Park City, Utah for the Sundance Film Festival. The festival, which began in 1978, has become one of the worlds most prestigious and talked about film events…and this year was no exception.
With a record number of submissions, 2014 was a great year for Sundance. Fierce weather and even fiercer competition was on display all across the beehive state (I kid you not…Utah is really called The Beehive State!) The winners were crowned, gaining film immortality and most importantly, they can put those festival laurels on their DVD cover!
Here are the winners of the 2014 Sundance Film Festival:
For more info on Sundance including how to submit your film to be screened in 2015 check out the Sundance website.
Let the countdown begin until next year:
What was your favorite film of Sundance 2014? Should someone else have been in the list of winners? Share your thoughts in the Comments below!