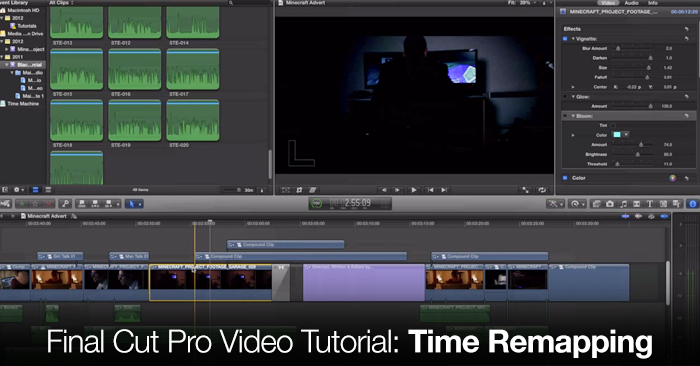 Final Cut Pro Video Tutorial: Time Remapping
Alter the time of your video clips using the time remapping feature in Final Cut Pro X.
This video was first shared by Dan Allen on his YouTube channel.
Time remapping allows you to change the speed of a clip with just a few mouse clicks. If you are wanting a quick and easy way to slow down or speed up footage, utilize the simple time remapping features in Final Cut X (a trick for creating the popular slow motion effect from The Matrix).
The tutorial above demonstrates how to use time remapping in FCPX:
Time Remapping
Using Optical Flow
Working with Text
One of the best plug-ins for achieving incredibly smooth time remapping is Twixtor. If you haven't heard of it check out our previous post on using Twixtor in your video editing app. It's not free, but if you think you'll be time remapping a lot it is absolutely worth it.
If you want to learn more about Final Cut Pro X check out the FCPX section of the PremiumBeat blog. There you can find hundreds of articles and tutorials dedicated to helping you become a Final Cut master.
Any tips for time remapping in FCPX? Share in the comments below.