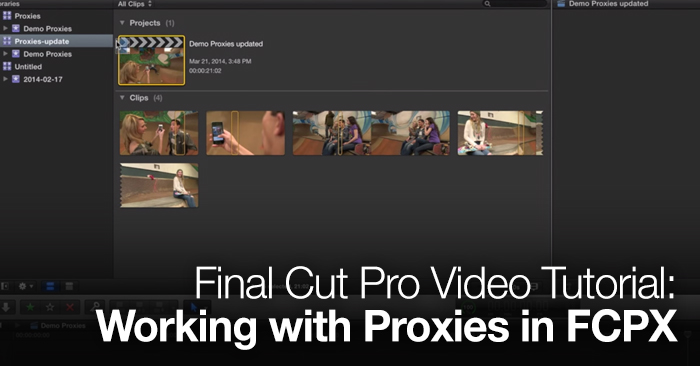 Final Cut Pro Video Tutorial: Working with Proxies in FCPX
In this video tutorial by MacBreak Studio, Steve and Mark show us how to work with proxies in FCPX.
Ever have trouble editing files that are too big for your computer to handle? One solution would be going out and buying a really expensive computer, but that can get rather pricy. A better solution would be to use a proxy to edit your footage.
Proxies are lower resolution place-holder footage designed to minimize strain on your computer. However, creating them requires just a little technical know-how. Thankfully Steve and Mark of MacBreak Studio have created a quick tutorial explaining how to use proxies in FCPX. The video covers:
Working with Proxies
Copying proxies to the correct folders
Turning off/on proxy editing in the timeline
This video was first shared by the awesome guys out at MacBreak Studio. You can check out all 200+ FCP tutorials on the Pixel Corps YouTube channel. Thanks for sharing guys!
Know of any other great uses for proxies? Share in the comments below.