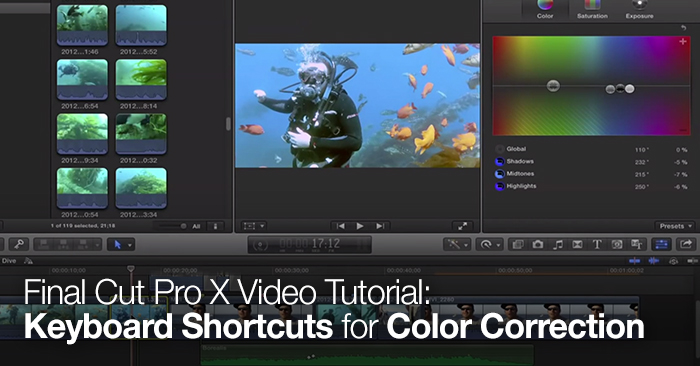 Final Cut Pro X Video Tutorial: Keyboard Shortcuts for Color Correction
Learn how keyboard shortcuts can speed up your color correcting process in this video tutorial.
Color correcting your footage is a really important step in the post-production process if you want to improve the look of your video. High-end productions normally use software that has traditionally be designated "color correction" software like DaVinci Resolve or SpeedGrade, but if you're not looking to spend a lot of time color correcting you could always do it right in Final Cut Pro X.
Even better, instead of using your mouse to do color correcting, you can speed up your workflow using your computer keyboard. Keyboards offer a faster workflow than simply using a mouse. In the following tutorial from MacBreak Studio we learn how to use a keyboard to do color correction inside Final Cut Pro X. The video covers:
Assigning Keyboard Shortcuts
Copying Color Corrections
Toggling Corrections
If you're looking for a good place to start learning shortcuts, check out our post about using keyboard shortcuts in Final Cut Pro X.
This video was first shared by MacBreak Studio on the Pixel Corps YouTube Channel. Thanks for sharing guys!
Have you ever used keyboard shortcuts to color correct in FCPX? Have any tips? Share in the comments below