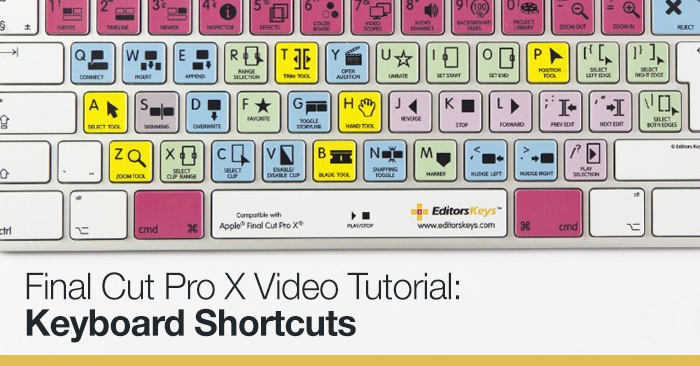 Final Cut Pro X Video Tutorial: Keyboard Shortcuts
Cut your editing time in half with keyboard shortcuts in FCPX.
I've made two major changes in my editing career that have both cut my editing time in half. The first was switching from a laptop to desktop computer and the second was learning keyboard shortcuts. Keyboard shortcuts make editing a breeze, but they can seem unnatural to someone who is just starting out in the video editing world. Have no fear…the following video tutorial will take a look at using keyboard shortcuts in FCPX:
Keyboard shortcuts
Modifying keyboard shortcuts
Modifier keys
While they may not seem very sexy, keyboard shortcuts will significantly reduce your editing time.
This video was first shared by DionVideoProductions on their YouTube channel. Thanks for sharing guys!
If you're really interested in utilizing keyboard shortcuts into your workflow we highly recommend purchasing a FCPX keyboard with the editing functions labeled right on the keys. You can get a FCPX editing keyboard from B&H's website for around $100.
Have any other keyboard shortcuts that weren't mentioned in the video? Share in the comments below.