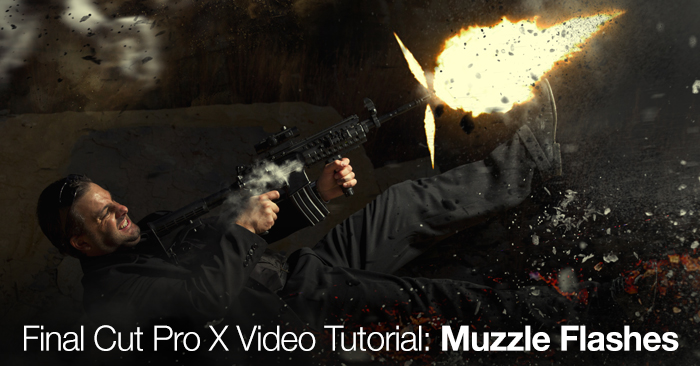 Final Cut Pro X Video Tutorial: Muzzle Flashes
Easily create muzzle flashes with built-in tools in Final Cut Pro X.
Though overused and often lazily placed into YouTube videos, muzzle flashes are still awesome when used appropriately. Anyone with a hundred dollars and a basic understanding of Final Cut Pro can put VideoCopilot's Action Essentials into their videos. It's an awesome product (with loads of action effects)…but in this post we'll do one better and show you how to create a muzzle flash effect for free!
The following FCPX muzzle flash video tutorials cover:
Shape Layers
Directional Blurs
Colorizing Shapes
Creating Light Falloff
Compositing Elements
For your next project instead of creating the VFX in post try creating effects on-set. For inspiration try checking out our post on the top 10 practical effects of all time.
This video series was first shared on Dan Allen's Youtube Channel. Thanks for sharing Dan!
Have any tips for creating muzzle flashes in FCPX? Share in the comments below.