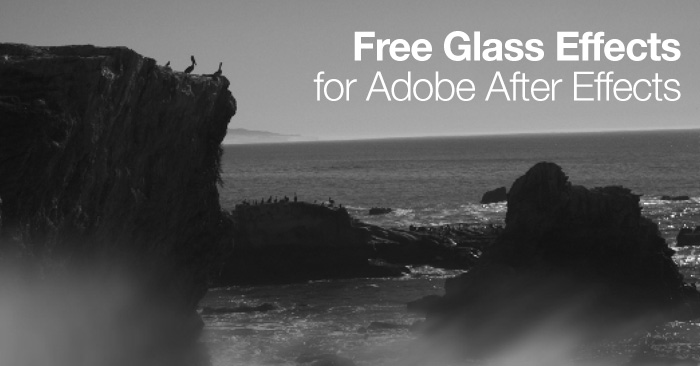 Free Glass Presets for Adobe After Effects
Check out these free glass presets courtesy of our friends at Lens Distortions.
Glass distortions are a great way to give your shots character. We've all seen pictures shot on old film cameras with splotchy highlighted colors, especially near the edges. These distortions, called light leaks, were the result of the film accidentally coming in contact with light. This could happen by either a hole being in the camera body or accidentally exposing the film to light when removing it from the camera.
But what old photographers deemed an accident, hipsters have re-labeled art, thus we get the super trendy light-leak/distortion look.
Creating lens effects can be done in-camera, but with post production software creating realistic and artsy lens effects is super easy. Today LensDistortions.com is giving away some free glass distortions that you can use in Adobe After Effects. The elements mix lens flares, light leaks, and lens blur to make an awesome effect. Don't believe us…check out their promo video:
The glass presets were shot using a Red Scarlet and a few high-end Leica lenses.
Download Instructions
You can download the free glass presets over at Light Distortions. You will need a .rar opening software to open the 1 GB file. Thanks for sharing guys!
What do you think of the glass presets? Share in the comments below.