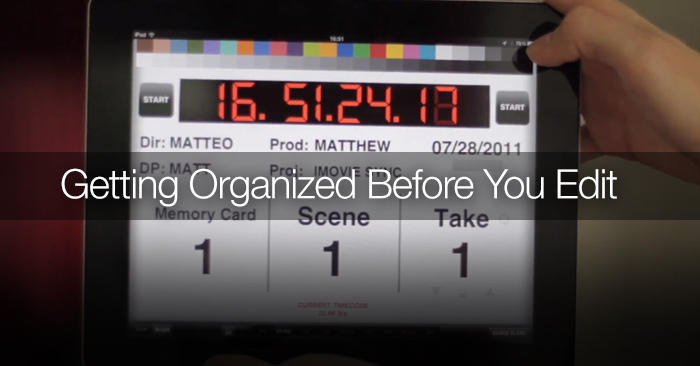 Get Organized Before You Edit
Richard Harrington offers free slides from his Get Organized Before You Edit talk from NAB 2014.
If you missed Richard Harrington and Amy DeLouise's NAB 2014 presentation on 'getting organized before you edit' you're in good company. With hundreds of talks and presentations at NAB it can be impossible to catch all the ones you want. Thankfully Richard has shared the slides from his NAB presentation…
It is insanely important to be organized when leading up to the editing process. In fact, many on-set frustrations come from a lack of good preproduction and organization. The slides help shed light on a few actionable techniques and tips you can use to make your productions run smoother:
Release Forms
Site Surveys
Electronic Scripts
Slates
Logging
Room Tone
Storyboarding and Scheduling
In line with Richard's talk, this video from our friends over at
Film Riot
explains a few really good techniques for pre-production. The video covers storyboarding and scheduling (and may or may not include wrestling!) Enjoy.
If you want to learn more about all aspects of organized film production check other these pre-production and production articles.
Want to share any tips for pre-production?  Let us know in the comments below!