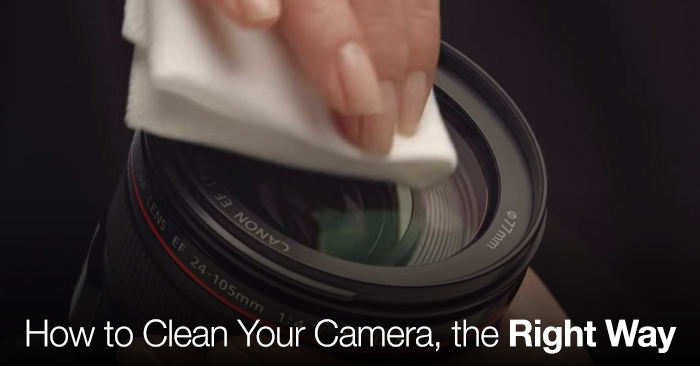 How to Clean Your Camera the Right Way
Learn how to properly clean your camera gear in this helpful video tutorial from Canon.
After investing hundreds, if not thousands, of dollars in camera gear it is super important to keep your camera body and lenses clean. But how are you supposed to clean your gear correctly? Microfiber? Canned air? The good folks at Canon have created an informative explanation video to show us how to properly clean our camera gear. The video covers:
Dusting the camera & lens
Inspection
Wiping the lens
Proper cleaning supplies
Correctly attaching straps
The Canon cleaning kit mentioned in the video can be purchased from Amazon for about $12. But if you are looking to save some money you can get some cheaper off-brand kits online.
An important note from the video: NEVER use compressed air to clean your lens sensor. Compressed air cans have a pressure that is too intense for your camera sensor and will likely damage the photosites on your sensor. So, if you now have compressed air cans laying around why don't you try using it some other way?
Have any other tips for cleaning a camera lens?
Share in the comments below.