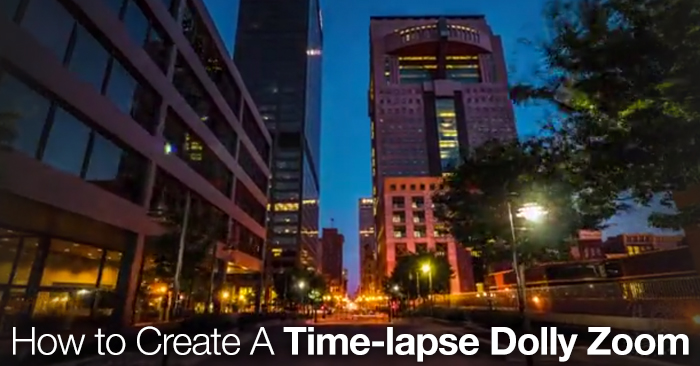 How to Create A Time-lapse Dolly Zoom
When dolly zoom meets timelapse you get the following cool effect – created with a tripod!
You don't have to be a photography expert to shoot time-lapse video, all you need is a camera, tripod, and some time. A quick search on Vimeo will yield hundreds of different time-lapse tutorials, but none quite like the following tutorial created by Eric Stemen of Ocean Llama.
The tutorial demonstrates how to create a time-lapse dolly zoom – a shot made famous by Hitchcock in Vertigo. To create this effect you will need a:
Camera
Zoom Lens
Tripod
Follow-Focus (Recommended)
It should be noted that in order to do this technique your camera needs to have a "guide frames" function. If your camera doesn't have guide frames you could probably just get away with putting a small dry erase dot on your LCD screen. As with any shoot, make sure you have plenty of cards and batteries!
Eric said that he used the warp stabilizers in After Effects to stabilize his final video and it seems to have made all the difference. If you're a photographer and are not familiar with After Effects, check out our tracking lesson from our Adobe After Effects Fundamentals Course.
This video technique was first shared by Eric Stemen from Ocean Llama. You can check out more time-lapse tutorials on Ocean Llama's website. Thanks for sharing Eric!
Have any tips for shooting time-lapse? Have any examples you'd like to share? Let us know in the comments below.