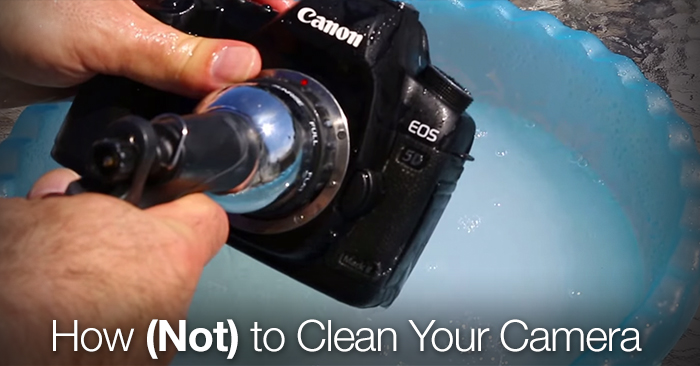 How to (Not) Clean Your Camera
Learn how to destroy a camera in less than 3 minutes in this helpful video tutorial.
Regular maintenance and cleaning is incredibly important for your camera's longevity. While there are many ways you can do it, there are generally a few common cleaning techniques that tutorials will feature. These techniques include:
Using Microfiber Cloth
Using a Rubber Bulb
Not Putting Water on the Lens
Not Touching the Sensor
The following tutorial uses none of these techniques. In fact, it is probably one of the most painful videos you will watch this week. The video, created by Ioannis Pavlis is a satirical video tutorial that shows you how to "clean" a Canon 5D Mark ii and a Canon 24-105 Lens.
This tutorial is clearly satirical so PLEASE do not put your camera in a bowl of water! If you want to learn how to correctly clean your camera check out our post on 'How to Clean Your Camera the Right Way'.
Just heartbreaking!