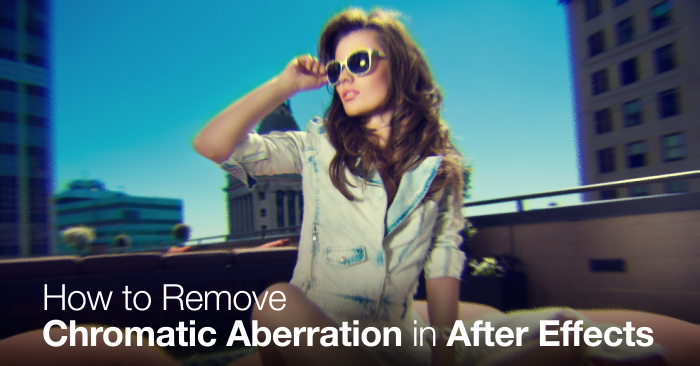 How to Remove Chromatic Aberration in After Effects
Learn how to remove chromatic aberration in this After Effects video tutorial.
If you aren't already familiar with the term chromatic aberration, it is a phenomenon that happens when light channels split when going through a lens (because light travels at different speeds). Typically red and blue channels separate the furthest from each other, so an annoying "purple haze" can formed known as chromatic aberration.
For those looking to create a vintage or "indie" look, chromatic aberration might be perfectly acceptable, but if you are looking for a clean, polished and professional look than you probably want to avoid chromatic aberration. The best way to minimize "purple haze" is to prevent it when shooting. On set you can use better lenses, but when you're in the editing room getting rid of chromatic aberration is a bit more tricky.
The following video presented by Creative Cow shows a technique for removing chromatic aberration in Adobe After Effects. The video tutorial covers:
Color Channels
Rotoscoping
Change to Color Effect
Split Channels
If you are interested in learning about where Chromatic Aberration comes from we highly recommend checking out our previous post on focal length.
This video was first published by Creative Cow on their YouTube channel. Thanks for sharing!
Have any other tips for removing Chromatic Aberration? Share in the comments below.