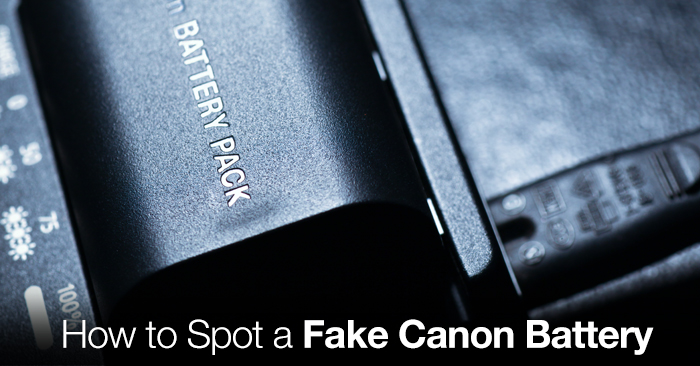 How to Spot a Fake Canon Battery
Don't get burned! The following video by Canon explains how to identify an official Canon battery from a knock-off.
It's no secret that name brand batteries are much more expensive than their cheaper counterparts. Take the Canon LP-E6 for example. On Amazon a new Canon LP-E6 costs about $60, while an off-brand costs as low as $4. If you're a filmmaker on a budget, $60 batteries can add up quickly…but cheaper knockoffs definitely come with added problems.
The biggest problem with using non-Canon batteries is the fact that they typically do not communicate well with Canon cameras. This makes checking the battery life impossible, so there is really no way to know how long you have left. This is VERY  problematic if you are shooting an event like a wedding.
Over time I've slowly been replacing my cheap batteries with official Canon batteries, but how do you know if that cheap eBay battery is an actual Canon brand battery or a knock-off? In the following video you'll learn how to tell the difference between a non-Canon battery and on official Canon battery:
Where do you buy your batteries? Have any buying tips to share?
Let us know in the comments below!