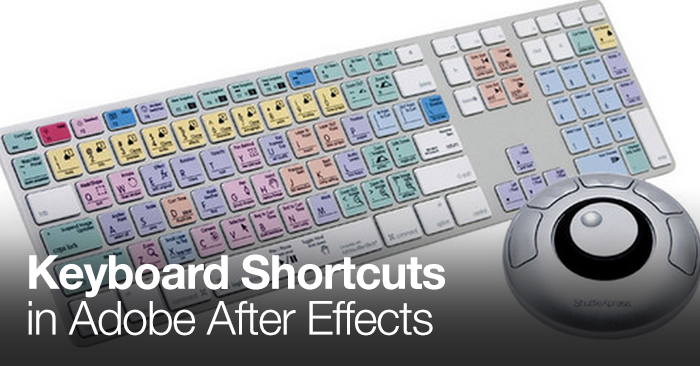 Keyboard Shortcuts in Adobe After Effects
Speed up you motion graphic workflow with keyboard shortcuts in Adobe After Effects.
Keyboard shortcuts will supercharge your video editing, motion design or graphic design work. If you're not utilizing shortcuts you're only working at half-speed!
In the following video tutorial by PremiumBeat blogger and video pro Mikey Borup, he demonstrates a few of the most helpful keyboard shortcuts in Adobe After Effects. The video covers:
Transform shortcuts
Creating various layers using only the keyboard
Speeding up your After Effects workflow
If you're really committed to learning keyboard shortcuts than you can also buy custom keyboards and keyboard covers with the shortcuts displayed right on the keys (useful tools for getting in the habit of using and learning the shortcuts). These keyboards can be a bit pricey but they will save a lot of time in the end and optimize your workflow.
This awesome aluminum keyboard by LogicKeyboard is designed specifically for After Effects and goes for about $110 dollars on B&H. If you're into motion design, but haven't mastered the shortcuts yet, it's a solid investment:
After Effects Keyboard Shortcuts
Here's a solid list of the best After Effects keyboard shortcuts. Print it out or save it to your computer. It may be cumbersome (and painful!) to use shortcuts at the start, but the trick is to keep at it. In no time you'll see tremendous gains in your work speed. Click image for larger view: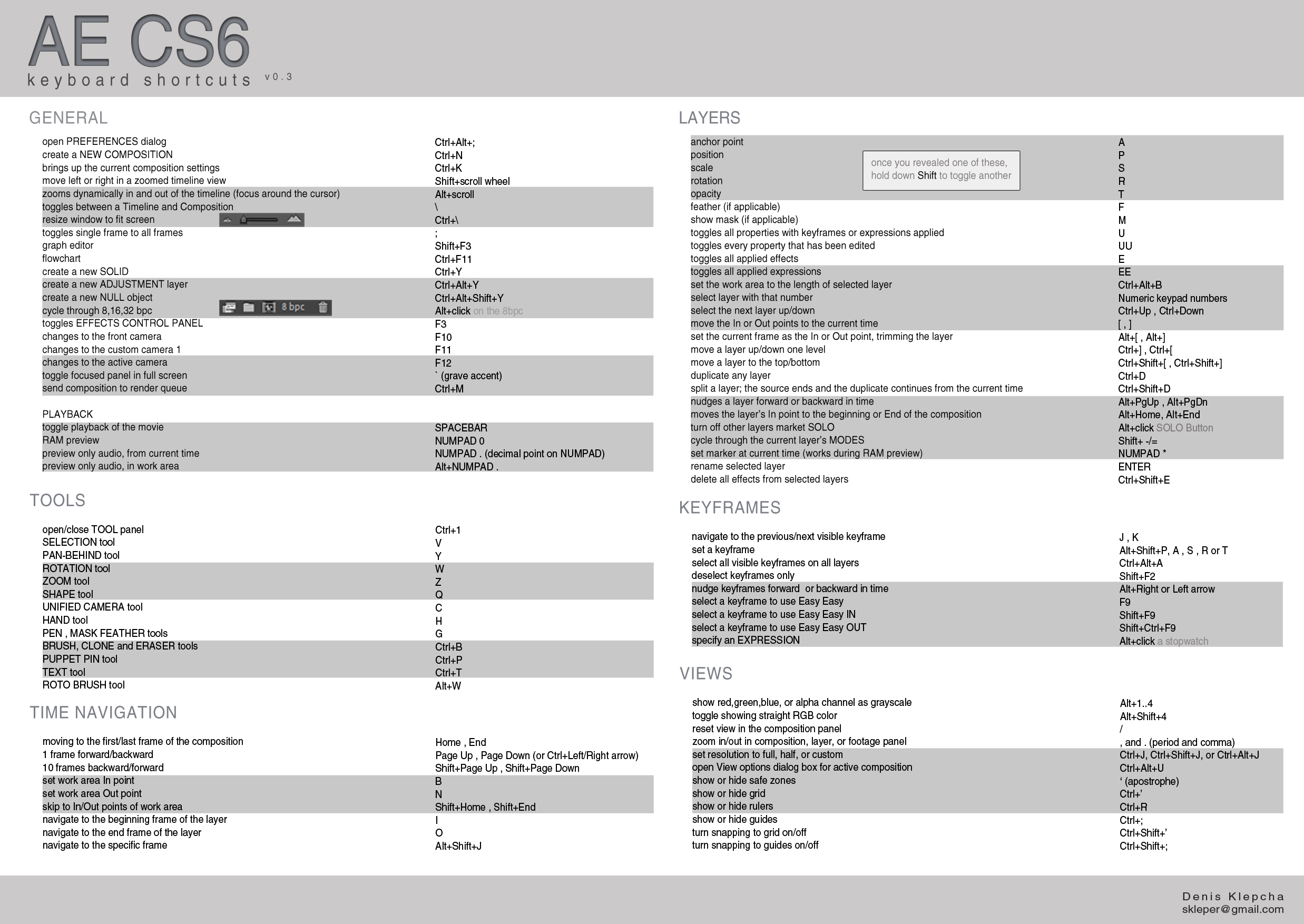 Created by Denis Klepcha