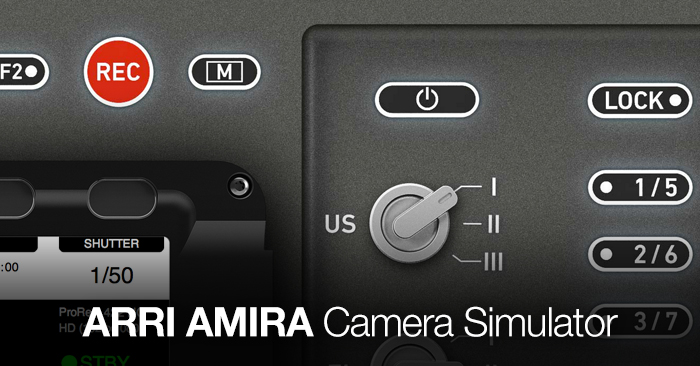 Learn the ARRI AMIRA Interface Using this Camera Simulator
Arri's released a new digital simulator to coincide with the release of the AMIRA camera.
ARRI ALEXA has long been the go-to camera for high-end productions. Besides being one of the highest quality cameras on the market, the ALEXA's success can be attributed to ARRI's ability to teach newcomers how to use their products. There are tons of resources on the Internet including free booklets and overview videos but one of the most unique features that ARRI provides is their virtual camera simulators. The camera simulators try to simulate a camera's user interface when the user doesn't have access to the camera itself.
Well with the announcement of the AMIRA we knew it was only going to be a short time until they created a new camera simulator. If you are interested in checking it out simply click on the image below.
ARRI AMIRA is shaping out to be a great camera for filmmakers and videographers alike. If you want more information on the AMIRA check out this overview video.
Pricing and Availibilty
The ARRI AMIRA packages start at $39,000, so if you have more than the average households yearly salary laying around  but really want to buy a camera instead than you might want to look into buying one. The AMIRA is set to release in the second quarter of 2014, which is right now…so expect availability very soon.
Want more ARRI AMIRA news? Check out our blog here at Premiumbeat.com.
What do you think of the new ARRI interface? Share in the comments below.