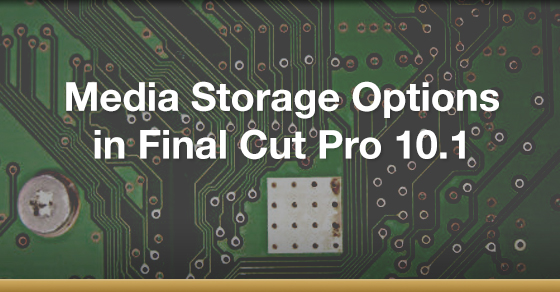 Media Storage Options in Final Cut Pro X Update
Media storage in FPCX has never been so easy.
The newest 10.1 update of Final Cut Pro X makes managing media more customizable than ever before. The update combines Adobe Premiere's ability to point libraries to media and Avid's option to use external media referencing.
In the following video tutorial, media storage options in Final Cut Pro 10.1 are presented by the guys from MacBreak Studio. The video covers:
The updated unified camera import window
Importing footage into new events
Choosing media storage locations
Managed Libraries vs. External Media Referencing
The leave file in place option
The external media referencing is especially helpful for editors who work with a team…and is giving a unique advantage to using FCPX over other similar editing software. A good understanding of media storage will insure that your next project is well organized (and of course, better organization equals more efficient editing).
This tutorial was created by MacBreak Studio. MacBreak Studio features training across many Apple programs. Thanks for sharing MacBreak guys!