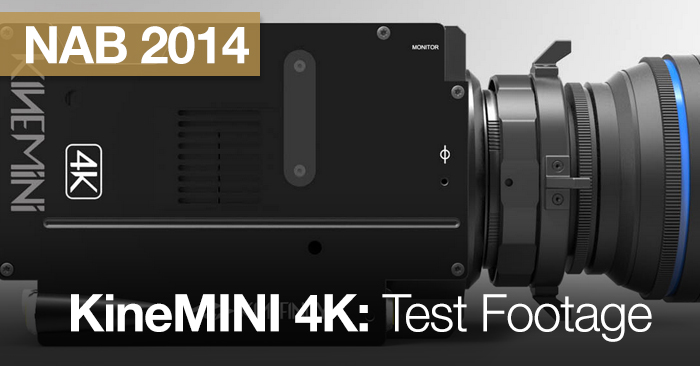 NAB 2014: KineMINI 4K Test Footage
Test footage from the KineMINI at NAB 2014 is really impressive.
If you follow camera news than you probably already know about the KineMINI by Kinefinity. The Chinese brand surprised the filmmaking world just over a month ago by offering a 4K/100fps camera for under $4,000 dollars. Upon hearing this news we intially thought the news was too good to be true, but recent test footage has us thinking that the KineMINI might be a real contender in the filmmaking world.
The KineMINI
The KineMINI features a lot of really high-end and desirable features that make it a stunning camera for a 'low-ish' price tag. These features include:
In-camera 4K recording
Up to 100fps frame-rate
Cineform RAW capabilities
A super 35 sized CMOS sensor
New lock-type EF mount
Sport Mode to reduce rolling shutter
3D LUT's
A super 16 mode
On top of all these great features the KineMINI is incredibly light and compact. The following is some test footage shot on the KineMINI by MJIT Berlin:
Pricing and Availability
The KineMINI body can be purchased for only $3,200, with more expensive kits available up to $6,000. No shipping date has been announced yet. You can pre-order the KineMINI 4K and the KineMAX 6K on Kinefinity's website.
What do you think of the KineMINI? Share in the comments below.